GROW YOUR STARTUP FASTER
THE IMPORTANCE OF USER GROWTH
Growth is important because customers are the lifeline of a startup. If there are no customers for your startup, no matter how cool your product or service is, it will eventually fail. And let's face it, most statups fail not because of product development, but rather due to the lack of customers.
GROWTH HACKING DEFINED:
A growth hacker is a person whose true north is growth. Everything they do is scrutinised by its potential impact on scalable growth. ­ – Sean Ellis
At AB Dev Labs, we understand that growth is essential for every startup. That's why we make it our top most priority to guide your startup's customer down each stage of the funnel: from Acquisition, down to Activation, Retention, Revenue and all the way to Referral.
GROWTH HACKER FUNNEL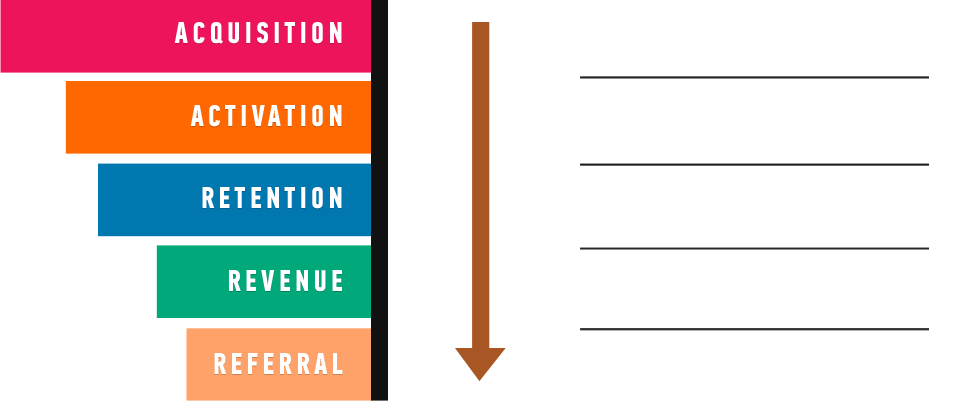 TO MAKE IT MORE CLEAR, IT BOILS DOWN TO THESE OBJECTIVES
We'll get you traffic
Activate your visitors
Retain your customers
OUR MISSION IS TO HELP YOUR STARTUP GROW
"Download our Growth Hacking Guide"