ABOUT US
"WE'RE PASSIONATE ABOUT STARTUPS!"
Founded in New York in 2011, AB Dev Labs provide complete startup development solutions for Startup Founders and Entrepreneurs. From product development, customer development and co­shoring, we make sure your startup is built on a proper foundation for success. Our focus is to make sure our clients's startups are successful. Our team of experts will turn your idea into a fully functioning Minimum Viable Product (MVP). We'll also provide additional services to market and grow your startup!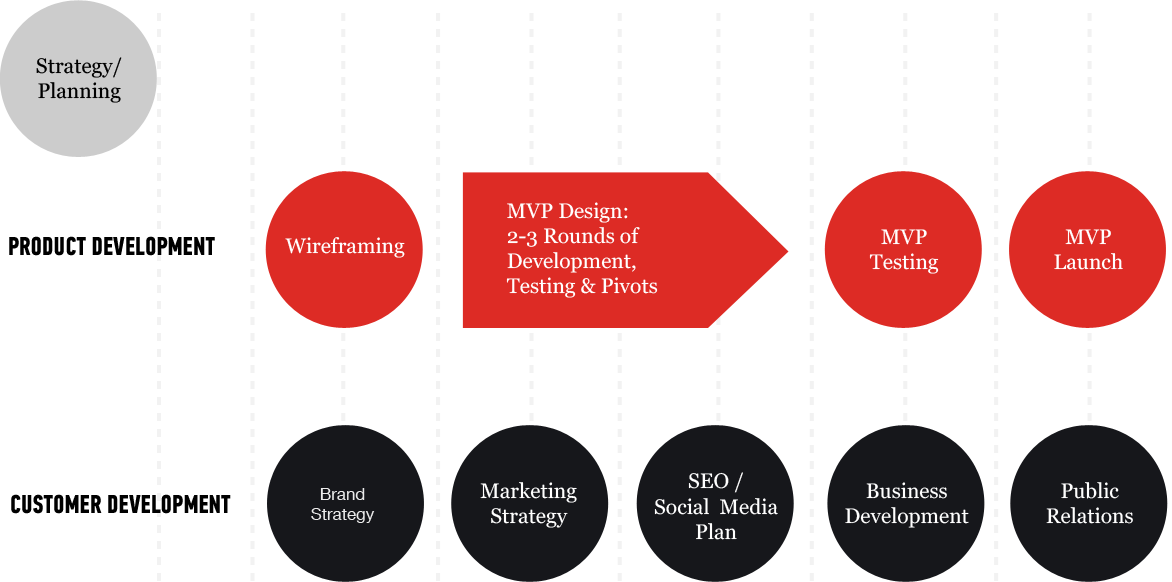 HERE'S AN OVERVIEW OF OUR STARTUP DEVELOPMENT SERVICES:
PRODUCT DEVELOPMENT

Wire Framing
MVP Design
MVP Testing
MVP Launch

CUSTOMER DEVELOPMENT

Brand Strategy
Marketing Strategy
SEO / Social Media
Business Development
Growth Hacking
Public Relations

CO-SHORING

Pair local developers to speed up process
Startup Development is on a 24 hour cycle
Development is better and cost effective
FOUNDERS
ARTHUR BIERER - FOUNDER

Arthur is a Software Developer, Security/Privacy Champion & Product Manager with 18 years of software experience at Microsoft in gaming, networking, security, privacy and API design. He was orginally one of the founding members of the Internet Explorer 1.0 team.

MADS RUNE CHRISTENSEN - PARTNER

Mads is a Developer, Architect and Project manager including business critical custom application software deployed to thousands of users worldwide. He's the former director of R&D at SDI Media Group.

STEVEN WILEY, PhD - PARTNER

Steven is a founder of 2 BioTech Startups and a former Senior Scientist at Immunex and Amgen. When not doing research in his lab, Steven can be found coding away in Java, Go and other languages.
TEAM
Dominic Banguis - Digital Marketing Consultant

Digital Marketing Consultant and Growth Hacker. Primary responsibilities with the team include search engine optimisation, online branding, community management, content strategy, customer acquisition, social media, analytics and inbound marketing.

Ervin Mark Carretas - Graphic Designer

Mark is a Graphic/Web/UX/Mobile Designer. He started living his life as an online freelance designer. He needs coffee to make his designs/creations come to life. He loves cars and free beers.

Arnel Pantoja - Web Developer

Front End Developer who loves CSS over a cup of coffee. Been doing front-end work for 5 years and is experienced in scalability and responsiveness of websites.